This year's Spring Festival is different from the past. With the sudden outbreak of the new coronavirus, a war without gunpowder has started quietly!
For everyone, this is a special holiday. Covid-19 is raging, influencing the production and daily life of every person. At present, the alarm is ringing, the severe level of controlling the epidemic has risen to the top. Medical people, the People's Army, and the Armed Police are all fighting on the front line, making the epidemic effectively controlled.
In the battle against the Covid-19, the whole China is going all out to overcome the difficulties and making due contributions to the battle against the epidemic.
Wuhan is the front line, but Shenzhen is also a battlefield! So far, the number of confirmed cases of covid-19 in Guangdong has exceeded 1,000, while the number in Shenzhen has exceeded 300.
After hearing the report of the shortage of medical supplies for medical teams in the front-line, everyone wanted to do their part in fighting the epidemic. In this war without gunpowder, countless medical staff, students, and fathers and mothers left their homes without hesitation, fighting on the front line of the fight against the epidemic and guarding the people's life. In the face of a shortage of medical supplies, we are duty-bound to provide a strong backing for the frontline "warriors".
Responding to the current situation of epidemic control in Guangdong province, BXL Creative built a covid-prevention team and donated 500,000 yuan in cash to the Shenzhen Luohu District Charity Association.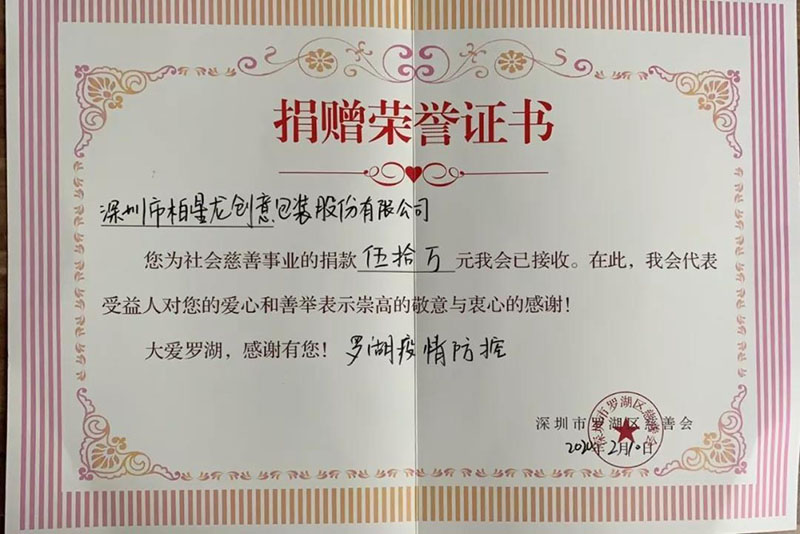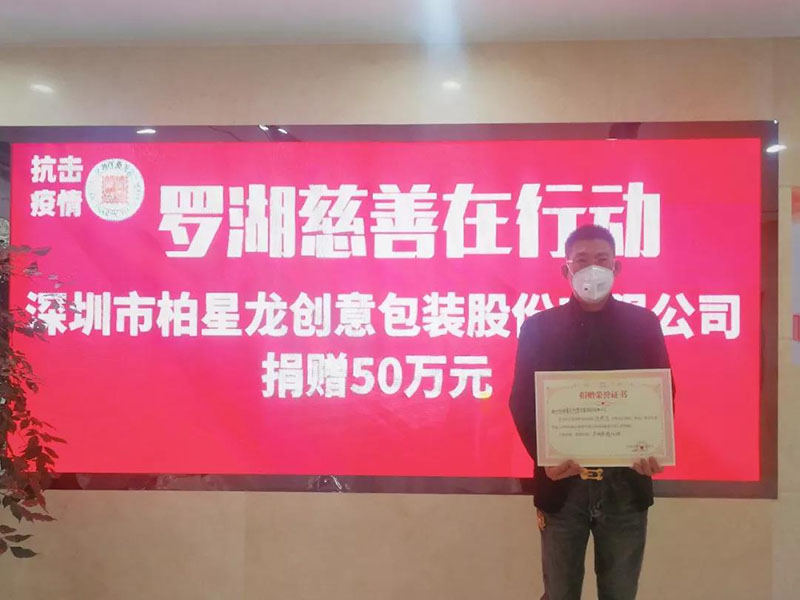 Fighting covid-19, BXL Creative is in action! We will do our best to actively fulfill our social responsibilities. In the future, BXL Creative will continue to pay attention to the epidemic. We will definitely win this battle against it!
Jiayou Wuhan, jiayou China, jiayou the whole world. 
---
Post time: Feb-10-2020